HUMBLE BEGINNINGS
The Birth
of Cedar Graphics
From the back of a local grocery store to a state of the art award winning print operation, Cedar Graphics has seen it's share of growth and growing pains.
In summer of 1955, Charlie Igram, Bill Hutchings, and Tony Fontana launched a startup printing company in the back corner of the family grocery store – without permission. At the time, store owner H. K. Igram, was traveling overseas. Upon his return, H. K. hit the roof when he saw the burgeoning printing operation in his back storeroom. Charlie and Bill were forced to frantically look for a new home for the print shop. They found space near downtown Cedar Rapids on the corner of 1st Street and 1st Avenue SW and proceeded to move to the new location. The company was named Igram Press.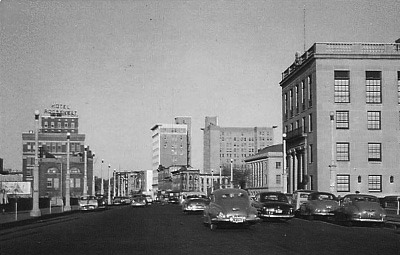 Increasing Impressions
Charlie was the sales person garnering clients and bringing in work, and Bill ran the operation. They each operated whatever equipment was necessary to get jobs out on time for their growing customer base. As the business grew, they hired skilled craftsmen and gained a reputation for quality and fast service. There had been a void in the area for a quality printer, and Igram Press was filling that void quickly.
In 1963, Charlie was approached by Carl Wagner, CEO of Wagner's Printers, who wanted a sales and manufacturing presence in Cedar Rapids. Charlie, who saw this as a good opportunity to merge with Wagner. Bill Hutchings stayed on and was Wagner's top salesperson for many more years.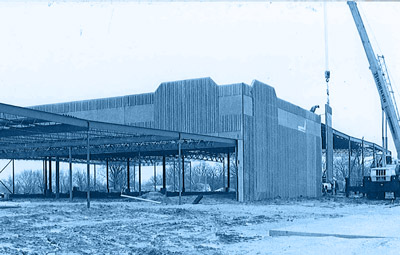 Growth through Partnership
After stints in the feed, insurance, and restaurant business, Charlie again had an opportunity to get back into printing in 1979. This time it would be with an old friend, H. Pierce Alexander, who would head up sales as a print broker. They named the business Allied Business Forms and began to service the real estate industry providing continuous forms, letterheads, envelopes and business cards.
As business grew, opportunities to purchase other printing companies surfaced. Allied Business Forms was growing their business by printing for Bernard J. Taymon and his companies, Laurance Press, The Rall Company, and Athens Press. Mr. Taymon, desired to move back east and for a mere $100, transferred the businesses to Charlie.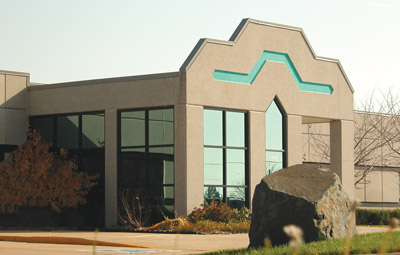 Economics of Green Printing
With the acquisition came mounting new debt. But, being the shrewd entrepreneur that he was, Charlie saw a potential gold mine. Immediately Charlie's mind rang up the wasted raw materials costs: lead, scrap film, and aluminum plates, all which he recycled into cash to use as operating capital and to pay off the debt. He recruited an old friend, Art Gray, to run the operation.
Charlie then negotiated with the landlord and the City of Cedar Rapids.  The city planned to tear down the building in order to construct a new ground transportation center. Charlie negotiated for moving the business to another location. During this transition, Hassan Igram (Charlie's son) joined the company.
CONTINUED GROWTH
Family Printing Tradition Continues
From our roots in the back of a local Cedar Rapids grocery store to the company we are today – Cedar Graphics has been and will continue to be a family organization.
We may not all share the exact same blood, but we all have ink in it.
Old Ink, New Blood
After joining Charlie in the spring of 1980, Hassan began to realize printing as a delicate combination of art, science, manufacturing, and service. In fact, it became much more than that to him. There was a little chemistry, creative use of raw materials, precise engineering and job planning, vivid color reproduction, the challenge of making the sale, and the joy of a customer's satisfaction. This was also an industry which he could see as a family business for several generations to come.
Shortly after the relocation, Charlie desired to sell the business, but Hassan would not allow it.
Rise of Cedar Graphics
After purchasing the company from Charlie in 1983, Hassan took on a few partners. In 1986, he changed the name to Cedar Graphics and eventually bought the partners out in 1989.
Hassan continued to expand Cedar Graphics' service offerings to include digital and variable data printing, fulfillment, even wide format printing. In 1998, Hassan's wife Salma joined the organization as Chief Financial Officer and Vice President.
In 1998, Hassan's wife Salma joined the organization as Chief Financial Officer and Vice President.
Printing with Charlie
Charlie stayed involved with the business until 2001 when his health no longer allowed him to work. Still, printing occupied his mind often, and he stayed in touch with Cedar employees to keep abreast of day-to-day happenings.
Charlie was well respected by all of those who knew him and was a great resource of support and print knowledge.
On May 26th, 2009, Charlie passed away leaving behind Yusra, his wife of 56 years, 6 children, 25 grandchildren and 5 great-grandchildren.
Printing with Family
Family continues to be an important part of Cedar Graphics. Multiple generations of employees have since joined Cedar Graphics as the company has grown and expanded. It's now commonplace to see family members across the organization in various departments and roles from prepress to delivery.
In 2005, Hassan's son Humza  officially joined the organization as Business Development Director and ultimately promoted to President in 2011.
Hassan, transitioned to Chief Operating Officer in 2021. The Executive Board approved Salma Igram to continue as CEO effective June 1st, 2021.
Cedar Graphics strives to reflect Charlie's dedication daily
and celebrate his life by continuing his vision.
Let's print something awesome together.