PLAN YOUR MAIL
Smart And Effective Mail
Starts with Great Planning
Direct Mail can be difficult. Who can keep track of the all of the USPS rate changes and discount options? How do you determine whether your direct mail piece is machinable or should be pre-sorted? We can do that.
We make mailing easy at Cedar Graphics by providing our customers expertise and guidelines for flawless mailings. Postal regulations change all the time so leave it to us to stay on top of postal requirements and to help you with best practices. We also offer great advice on how to lower your postage costs.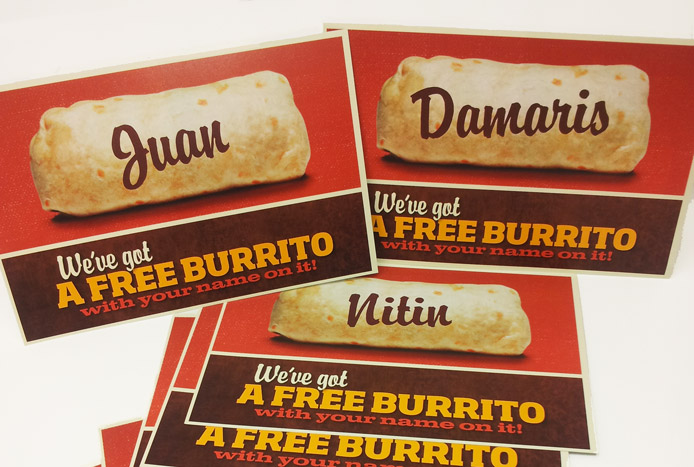 PRINTING & VARIABLE DATA
Combine your data with our printing for amazing results. Our digital presses can print different images and messaging for every single recipient, allowing you to personalize messaging and imagery for a truly personal experience.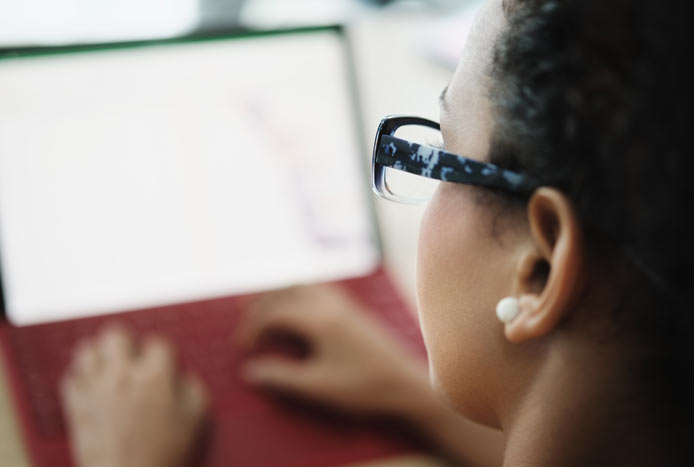 DATA PROCESSING & MANAGEMENT
Our mail team takes care of everything to get your project in the mail as quickly as possible. This includes CASS and NCOA certifications. We'll provide you with accurate postage estimates and all applicable USPS paperwork.
MAILING ADVICE
From NCOA and CASS to EDDM and ROI, we know the USPS.
Keeping up to date on changing USPS postal regulations can be a daunting task, but we've got experts. Our mail team is always looking for the best ways to get you the best rates on your direct mail campaign. Below is some of our best advice.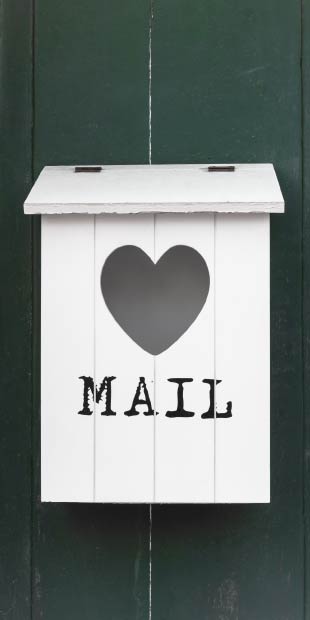 Grow Your Business Faster
with Every Door Direct Mail
Target your neighbors and customers with postal discounts over 60%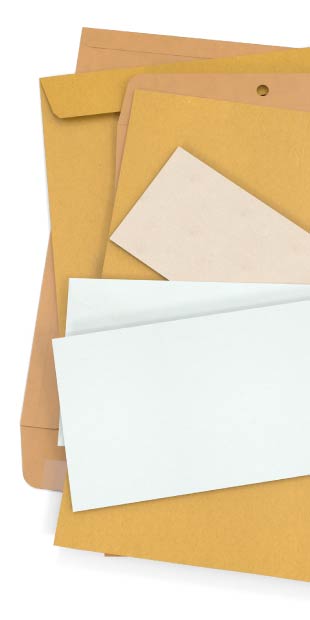 ENVELOPE TEMPLATES
Kick-start your mail
with these templates
Your targeted messaging will reach your recipient in style with these custom envelope templates. Custom printed envelopes helps your direct mail campaign cut through the clutter and encourage your audience to open and engage with your messages.
Below are our most commonly requested envelope templates for the most common sizes. Included in each .ZIP file is a PDF file as well as an inDesign template. Please do not adjust or move dielines in your design as these match up with actual cutting dies.
LEARN MORE ABOUT DIRECT MAIL
How is direct mail printed?
1
Mail List Prep
Before printing, we verify everything is perfect with your mailing list. We'll update your list with address changes (NCOA), certify it for mail (CASS), and provide you with postage costs.
2
Print File Perfection
Our experienced prepress team will get your file ready for printing including merging any address or other variable data requirements. Look closely at your proof for color and addressing accuracy.
3
Off to Press
Once approved your custom mailer heads to printing. In most cases your mail piece will be organized and printed in a precise sequence to qualify for maximum postal discounts.
4
Assembly & Mail
Once printed, your direct mail piece will be trimmed down to its final size, then prepped for assembly, insertion, and trayed.
From postcards to pop-up dimensional mailers, we print it all.
GET IN TOUCH
Have Questions? Need a Quote?