WIDE FORMAT PRINTING
We are BIG into Wide Format!
Wide Format printing is more than just a banner printed on a piece of vinyl and for Cedar Graphics it's more than just another profit center. It's our dedication to providing the best quality printing for our customers regardless of size or substrate.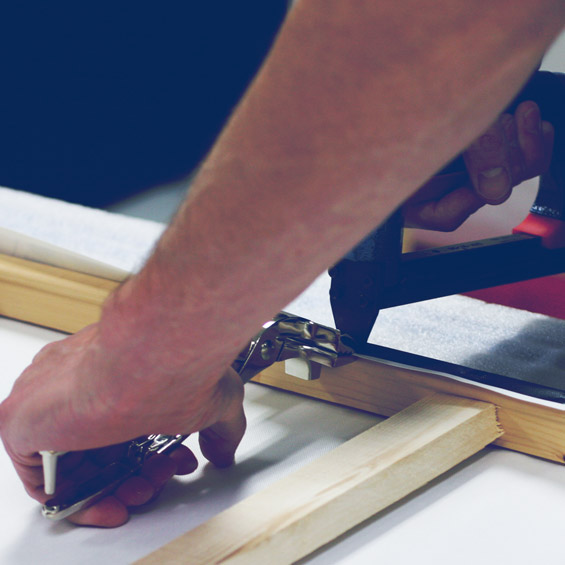 Let's print something awesome and BIG together.
Our calculated leap into wide format printing is at the urging of our dedicated and loyal customers' desires for the same quality printing and customer service they've always experienced with us, just in larger formats.
Of course, Cedar Graphics never skimps on quality, so our ever expanding wide format department is loaded with the best printing equipment available in the industry. Plus, in keeping with our tradition of pushing the envelope with unique coatings and textures, we even have the ability to print with white and raised inks.
START PRINTING BIG
Most Common Questions for Wide Format
Wide format printing covers a wide variety of processes, presses, and materials. We'll break down the things you need to know and what you should ask.
As always, you can ask for advice from our wide format experts.
Printing Processes
Wide format printing presses fall into two basic categories depending on the rigidity of the material on which they print.
Soft and pliable materials are typically printed with a roll-fed press. Rigid materials like wood or plastic are printed on a flat-bed press.
Cedar Graphics has both of these types of presses available.
Common Substrates
Materials for roll-fed presses are extremely diverse. From common vinyl banners to adhesive wall graphics there is a wide variety of thicknesses and even stickiness for just about any application.
For flat-bed presses, most materials come in sheets sizes up to 48" x 96" with thicknesses up to 2". Flat-bed printing is more flexible with the ability to print directly to glass, wood, and metal.
Popular Applications
From window and floor clings to trade show graphics, even custom counter-tops, wide format printing provides a huge amount of options for displaying your brand.
Look around, it's hard not to see wide format print applications everywhere around you.
Our wide format team is happy to provide you with inspiration, material suggestions, even installation.
WIDE FORMAT INSPIRATION
Our Most Requested Wide Format Products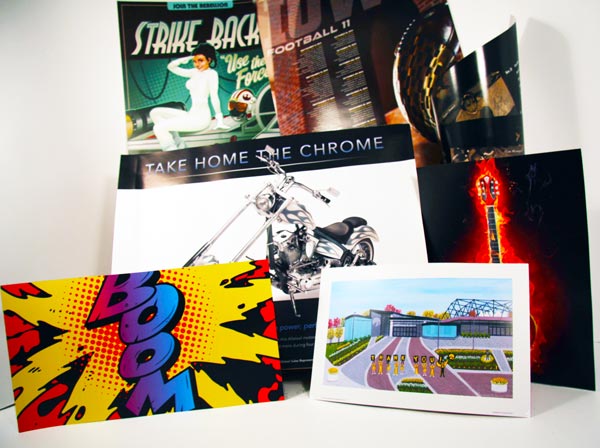 Banners & Posters
From custom printed event posters to giant grand opening banners, we print them all - and fast.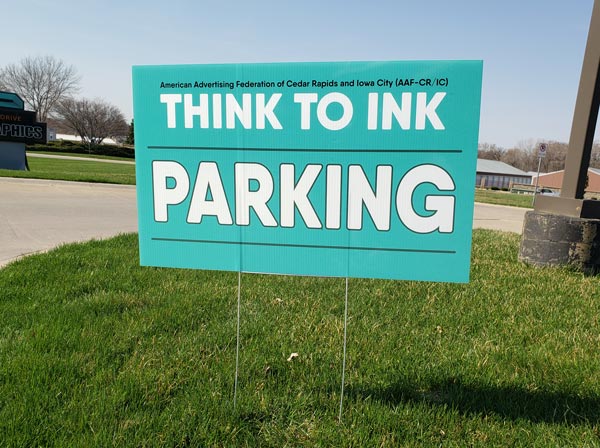 Yard & Field Signs
Custom yard signs, perfect for real estate, special events, even political candidates.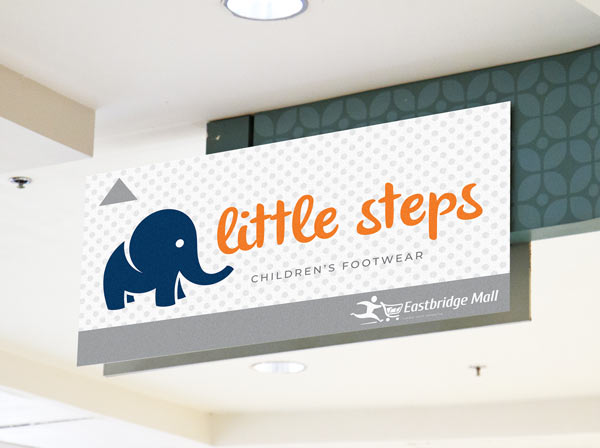 Signage & Wayfinding
With our flatbed presses we can produce signage on a ton of materials, from clear plexiglass to rigid aluminum.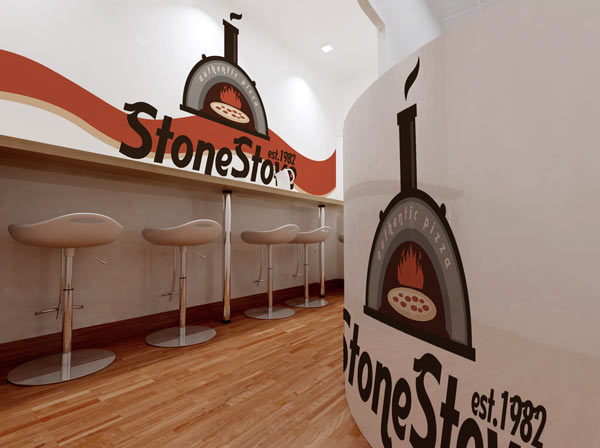 Wallpaper and Wall Graphics
Cover the walls, ceilings, even floors with custom printed permanent and temporary wall paper and clings.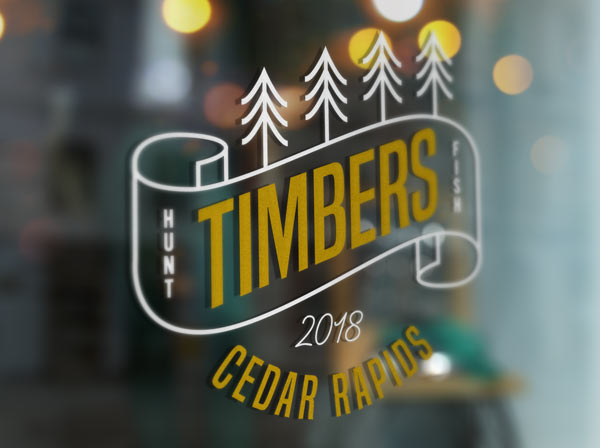 Window Clings & Graphics
Custom cut vinyl window graphics of any size printed and installed quickly.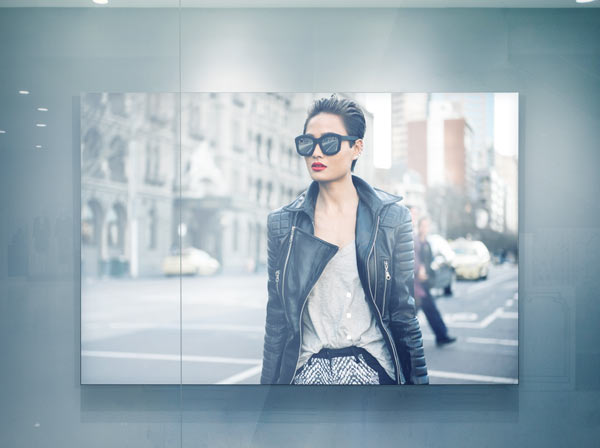 Canvas Wraps
Turn your photos and designs into custom work of art with printed and hand wrapped custom canvases of any size.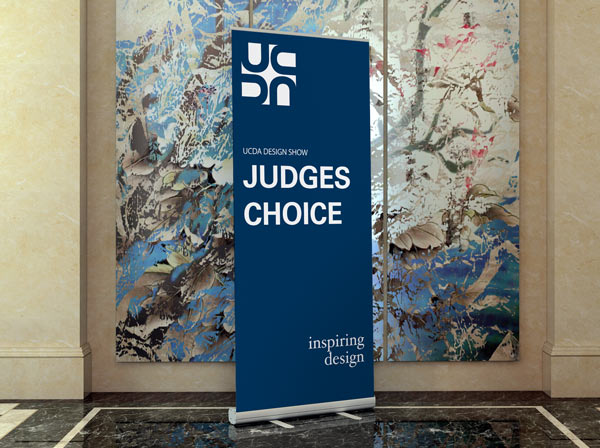 Trade Show & Event Displays
From simple pop-up banners to full trade show displays, we'll make you look great for any event or cause.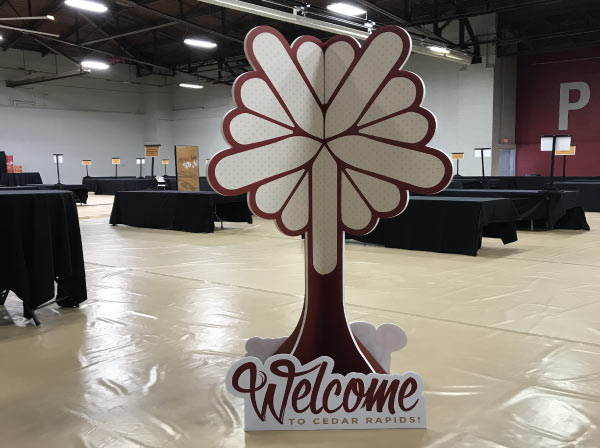 Custom Dimensional Graphics
Three dimensional custom creations to common cardboard cutouts, we'd love to bring your BIG idea to life.
WIDE FORMAT PRINT EXAMPLES
LET'S PRINT SOMETHING AWESOME & BIG TOGETHER
Request a Wide Format Printing Quote