How to Setup a Small Cereal Box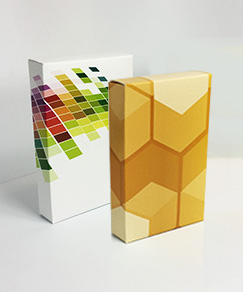 Custom printed small cereal boxes and packaging materials are great for sending out "attention-grabbing" items, gifts, goods and products and much more.
Make sure that your next small cereal box printing project starts off on the right foot using our downloadable template.
Content on the box needs to be oriented according to the opening flaps, either the top or the bottom, it's entirely up to you since they are identical. Also, bleeds should only be set on the outside edges of the piece and must be .125" (1/8") in size, but the page size should be defined as the final trim size.
Small Cereal Box Template
Files in this ZIP file include:
.EPS, .PDF and .INDD File