VARIABLE DATA PRINTING
Combine your data with our printing
for game-changing results.
Variable Data Printing or Variable Image Printing is one of the most effective ways to increase direct mail response and Cedar Graphics has the perfect team and tools to make it simple. Our experienced data team can combine your database, imagery, and custom messaging together to deliver highly targeted, personalized messages (both printed and electronic) for your organization.
WHAT IS VARIABLE DATA PRINTING
Often called VDP or data driven printing, variable data printing is a method of digital printing that results in a unique printed piece for each recipient customized according to provided data. The most successful variable data campaigns utilize a combination of personalized messaging, offers, and images to grab the targeted recipient's interest, and then provide information unique to their needs and a unique call to action.
What Kind of Data?
As the name suggests, variable data printing starts with your data that tells our digital printing presses what to print and when. This data can be provided to us in a simple spreadsheet, csv, even XML.
Provided data could be simple name and address to more complex needs like referencing specific images, coupons, credit worthiness, calculations, or maps.
How to Design for VDP
As with any digital printing project, Cedar Graphics prefers PDF's. Please provide us with any fonts used with variable data in your design. This will allow us to flow messaging and adjust fit if necessary.
For variable images, please provide at 300 dpi, at final size, and labeled the same as in your data. We will provide proofs of your final piece for approval.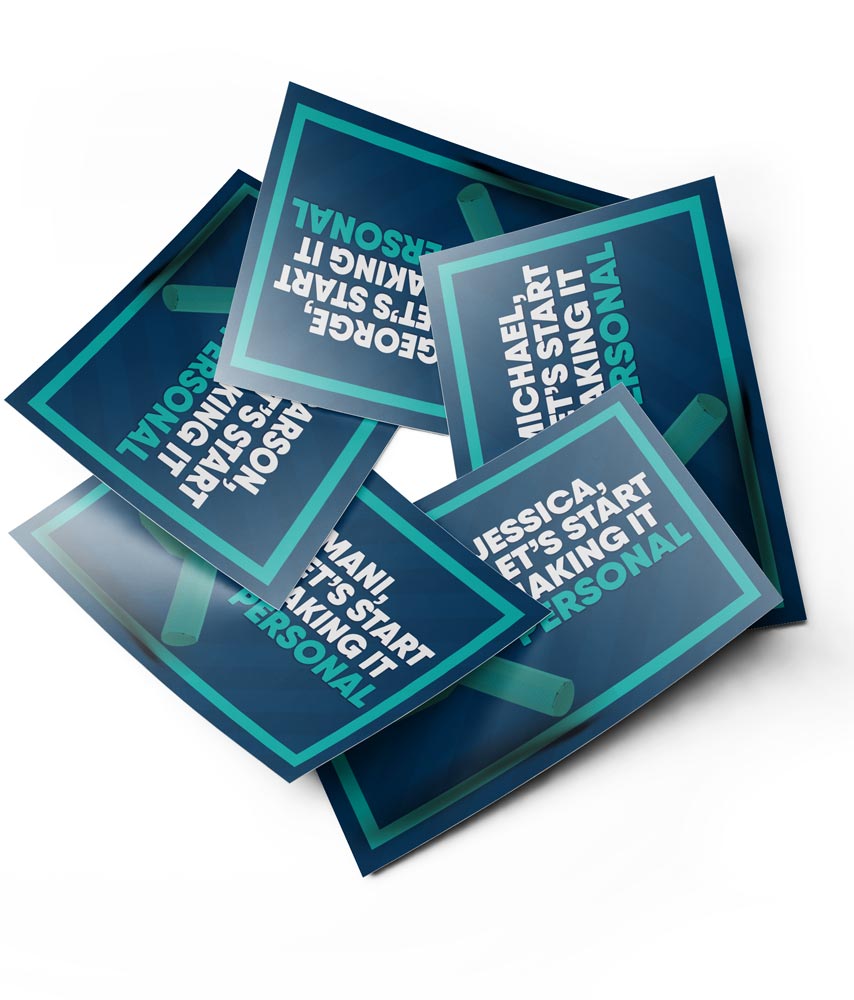 THINK CREATIVELY ABOUT DATA
Creative Use of Data
is Key to VDP Success
Don't limit your campaigns to just -"Hello ,FIrstName". Look at your data, campaign artwork, and messaging together in order to find new opportunities for personalization.
Your recipients are inundated with hundreds of marketing messages everyday. By utilizing the data you already have to personalize your imaging, messaging, and offers you can cut through the clutter and build engagement. Here are a few ideas take advantage of the data you already have and to generate real results.
MAKE YOUR DATA VISUAL
Remember that most data points aren't just numbers. They typically represent physical things: sizes of families, purchase history, homes - not houses. Think of ways you could use this imagery and design for these specific groups/data.
CONNECT TO THE WEB
Consider combining VDP with campaign focused or personalized landing pages. Driving recipients to an online interaction can generate additional data for future campaigns as well as integrate cookie based re-targeting campaigns via Google or social media.
EXPERIMENT WITH A/B TESTING
Out of ideas? Why not create data points and use digital printing for version testing. Segment your audience and provide different offers or images, but make sure to add a tracking mechanism.
THINK WITH LAYERS & FONTS
The software we use for compiling your final print files can use layers and fonts similar to Adobe inDesign or Illustrator. Using layers, shadows and text paths can provide realism and interest.
NOW, OFF TO THE PRESS
Pro-Tips: The Successful VDP Project
Although designing a project for variable data printing may seem intimidating, in many ways it's not that different than other digital printing jobs.
However, with a little bit of planning and forward thinking, you can avoid many of the pitfalls. Here are our recommendations for providing us with everything we need to make sure your project is a success.
PROVIDING US YOUR ART
Cedar Graphics prefers print-ready PDF's. All artwork and images should be at 300 dpi and provided at final size. Variable images should have file names similar to the provided data. Please convert/design to CMYK.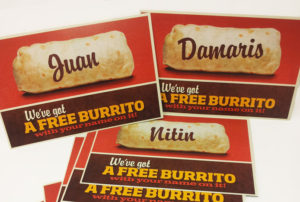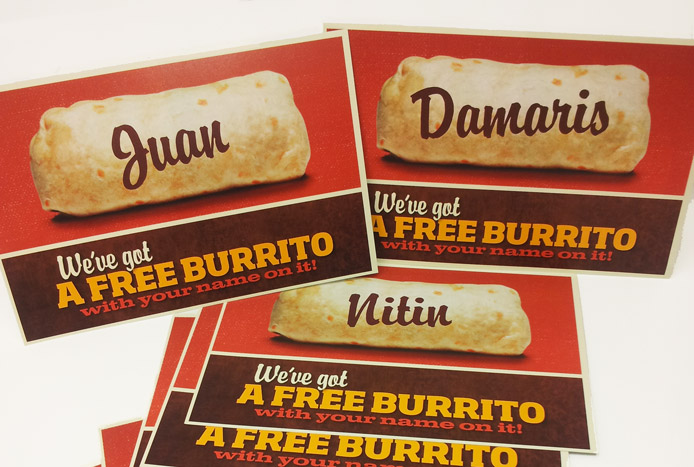 For digital printing Pantone or Spot colors will be converted to a four color build. Also, please provide us with any fonts that are used for personalization or versioning and do not convert your text to outlines.
PROCESSING YOUR DATA
Provide your data to Cedar Graphics via CSV, Spreadsheet, even XML. Consistency is key in labeling and headers. Please keep each data point separate. First Name, Last Name, City, State, Zip, etc - these should all be separate for proper mail processing.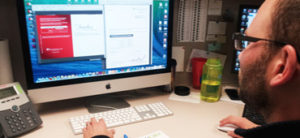 When swapping images, please make a column identifying who gets which image. Sentences, URL's, even important disclosures can be included in your data.
A LITTLE EXTRA AWESOME
For most VDP projects we use an HP Indigo press. Known for their excellent color, and precise detail, they also have a few other tricks.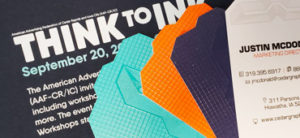 WHITE OR RAISED INKS
We can print with white ink or raised ink. These can be used as a design element or layered within your designs to attract attention. To use these inks in your piece notify your CG rep and create a new Spot color in your design and call it "White" or "Raised".
LET'S PRINT SOMETHING AWESOME TOGETHER
Launch a Variable Data Printing Project
Give us a few details about your project and goals and we'll pair you with the perfect print partner for your project.
Most submissions are followed up within the business day.